Some time ago we decided to go on a mini holiday to the beach. Although the city we live in is right on the beach, we like to go down south to enjoy some "touristy" business. We spent some days in Calpe, which is not too far away from Benidorm. Like I did with some of my lovely girl friends few months back we did camping (told you all about it in this post!)
The camping had this loovely pool with a bar which served fabulous cocktails. As you can see, Nino had a hard time unwinding and chillin´. ha!

Some of us had gintonics, others had chocolate ice creams. Yum. The waters were crystal clear, a dream. Relaaaxig views from my hammock, the palm trees gave it a caribbean touch.


Nino loves seafood, so we went to this place where you actually choose the "things" you want to eat (see lower left photo above). He also tried oyster for the first time. He really liked them and said they tasted of "sea". Kinda strange…

Views from our tent, the camping site was less than 5 minutes away from this lovely beach. 🙂


Love this beautiful photo <3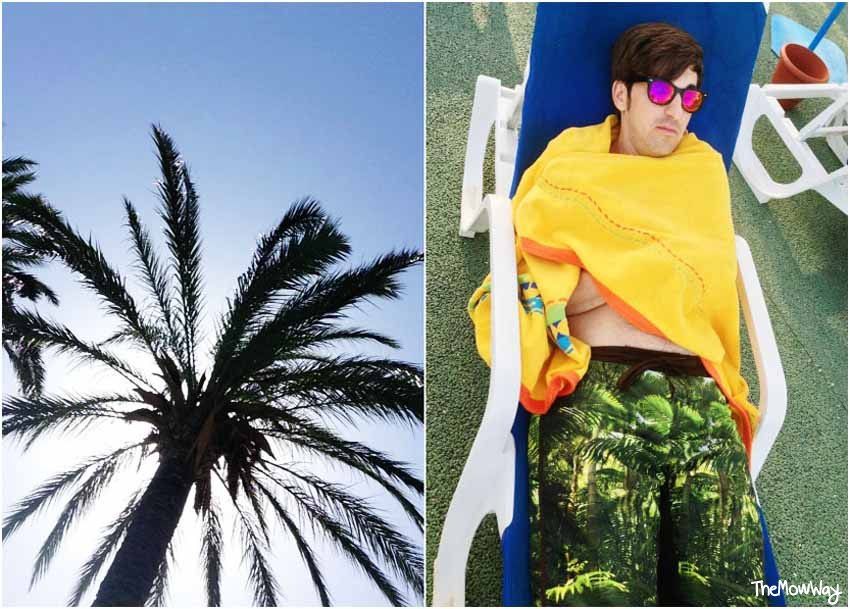 And we did a lot of this… napping! 🙂