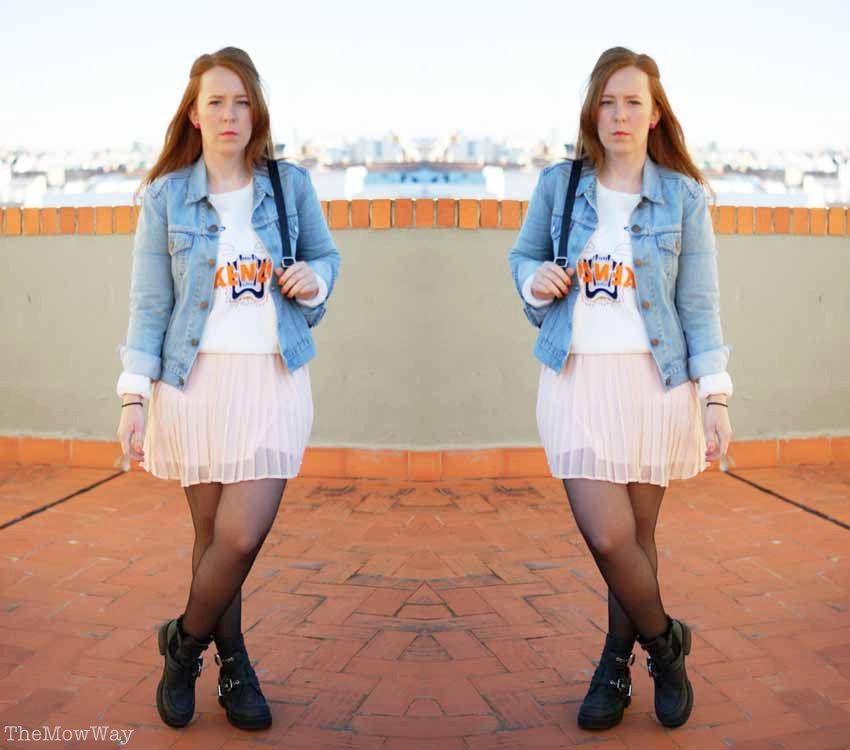 Yet again a sleepy face. I was super tired and forgot my sunglasses. I wasn't sure if I wanted the world to see my horrible face, but I really like this sweatshirt so I just decided to post it. I know it's a replica, but i don't like it because it's "Kenzo" (I'd never heard of that brand until these sweatshirts came into fashion!), but just because I do. The lion design is adorable and the bright letters are super cool. At first I really wanted the green version (here on ebay), but it was wayyyy too pricey. So when Anita from the blog "El blog de Anita" shared all about this store which were selling these for 9€ I decided to get it. I would have liked it to be a big roomier, but it's ok!


What do you think about wearing replicas?
I'm ok with it as long people are honest about them.
Sweatshirt: Local store (9)
Skirt: Blanco but thrifted (1)
Levi´s Jacket: Vintage Kids (10)
Boots: Coltrane by Jeffrey Campbell (135)